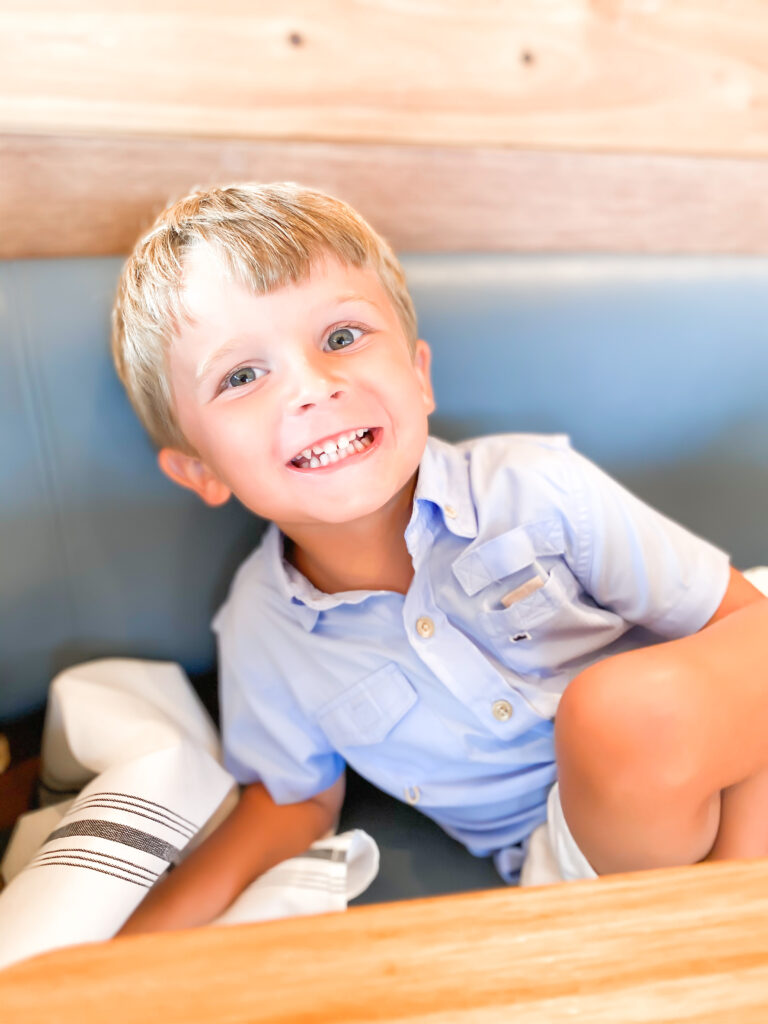 It was finally time that I got around to sharing Parker's big boy room! I absolutely love how it turned out and I'm especially proud of how we were able to keep the majority of the decor in place that we had in there when it was a nursery. All we changed out was the actual furniture – he only had a crib with the matching dresser in here before, and we replaced it with the full size bed, matching dresser and night stands. Colton has this same furniture in his room but in a different color and I love it, so I knew a long time ago that this was what I wanted to put in Parker's room. Parker's nursery colors were navy, gray, and white and we went with the "love you to the moon and back" theme. You'll see it's all still in there, but it won't be hard to replace with new decor as he gets older. I can't wait to share Colton's bedroom with you soon!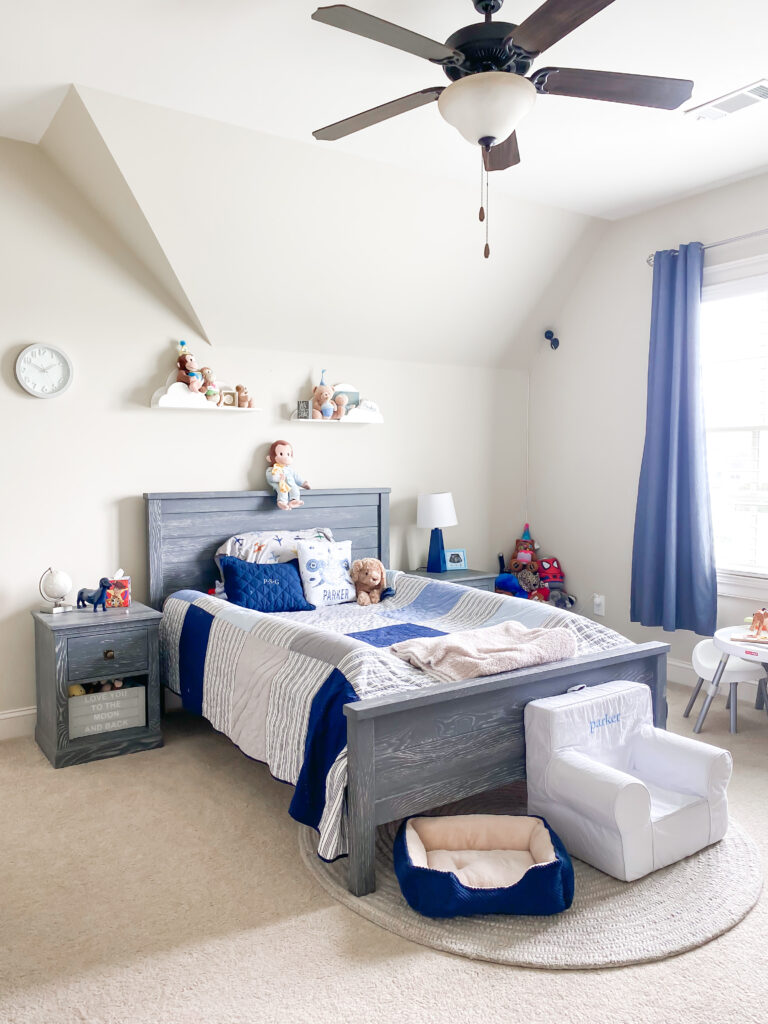 A clean room! A few of my small, favorite things in his room are the blackout curtains (that work wonderfully), the Nest camera, and the bed rail bumpers. Parker probably would have been fine to stay in his crib a little longer because he never tried to climb out, but he had already turned 3 and we already had this furniture sitting in our spare bedroom. So we went with these bumpers that just sit on the mattress/under the fitted sheet instead of the traditional bed rails and they are PERFECT! I'm actually a little mad I didn't know about these when we transitioned Colton into his big boy bed. As far as the Nest camera, we installed this when we transitioned to the bed. I also still have the Motorola monitor (seen below) in his room so that it can run while I'm sleeping.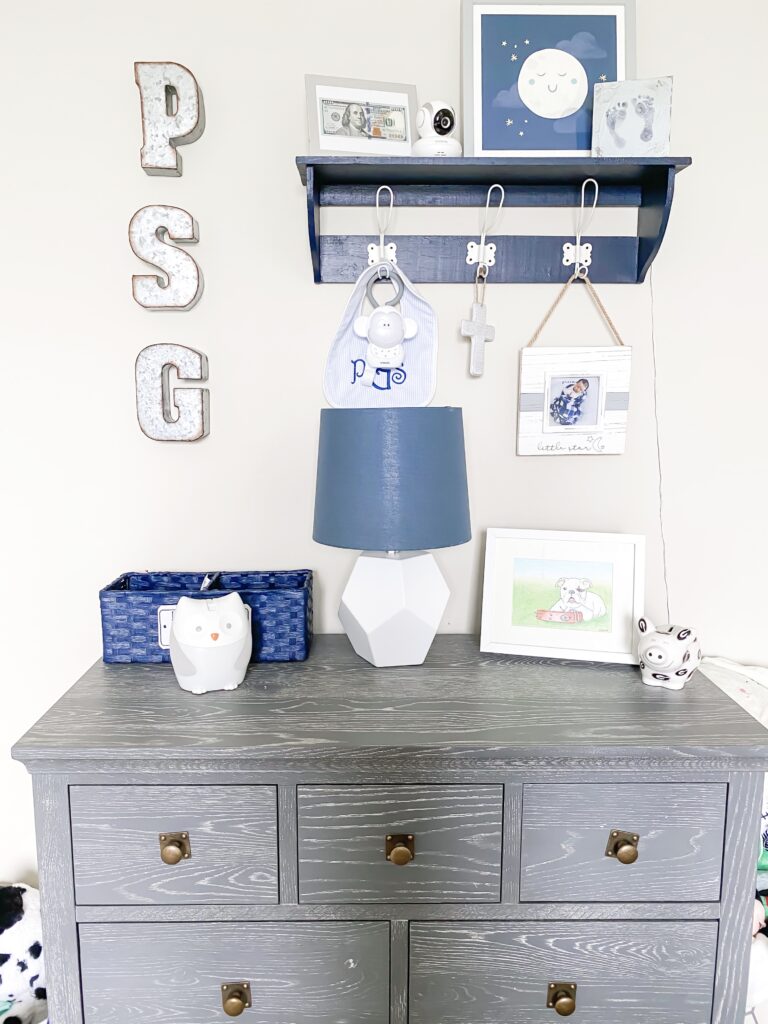 The drawing of the bulldog was actually a gift I received for Colton's baby shower from a friend that I taught with in Savannah! The letters and shelf on the wall are both from Hobby Lobby. I painted the shelf navy.
We put his bed exactly where his crib was so that we didn't have to change around the cloud shelves on the wall. Both of my boy's have a dog bed for Piper in their room that matches. These are always easy finds at Homegoods! The rug in the room is actually the same rug that I have under my kitchen table, just a different color. Stick with a good thing when you find it!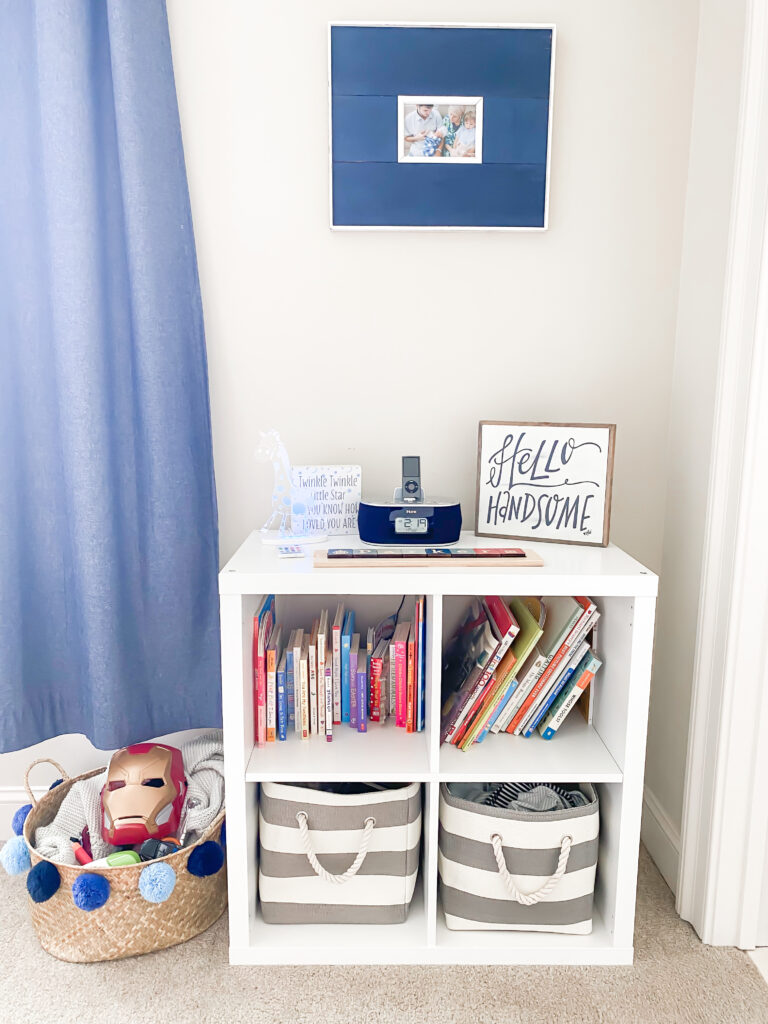 These shelves are my favorite, they can be used as book shelves or used to put bins in. The pom baskets were also Homegoods finds. Hello Handsome sign is from Hobby Lobby.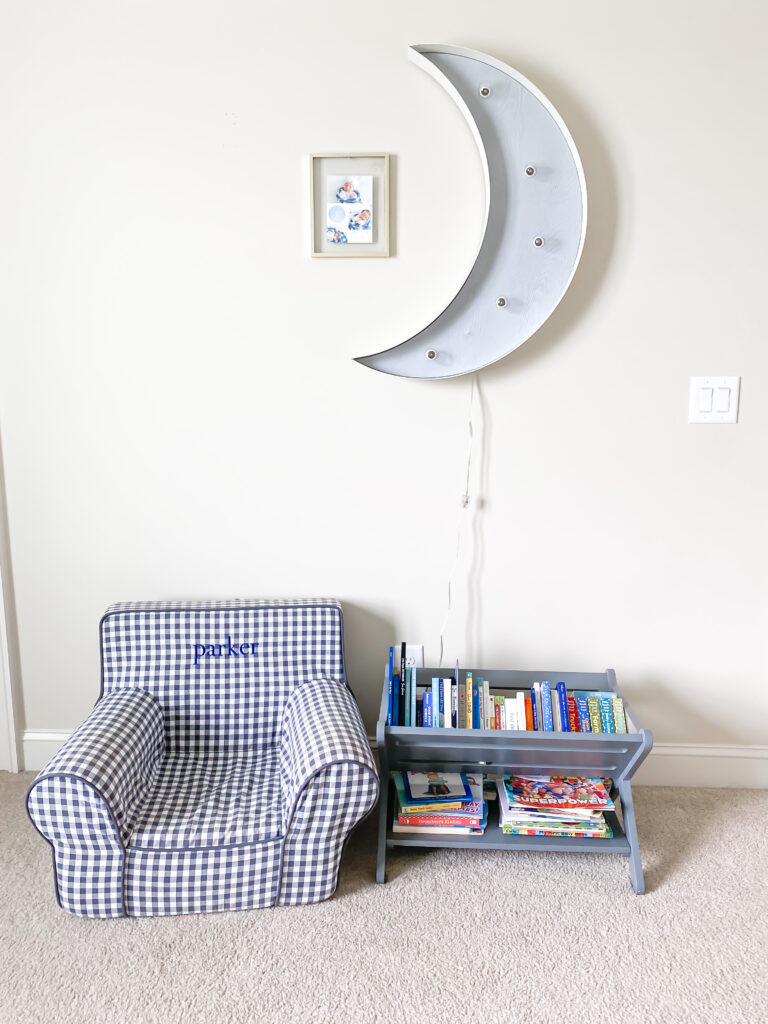 So, this moon is where I got my inspiration for the theme of the nursery. I saw it one day while I was pregnant and knew I needed to have it! It's the neatest light to turn on at night when we snuggle and talk before bed! Yes, the cord sometimes bothers me, but it's really not that noticeable in person. This bookshelf was also one of the first things I bought when I was pregnant, I just think it's the sweetest of furniture.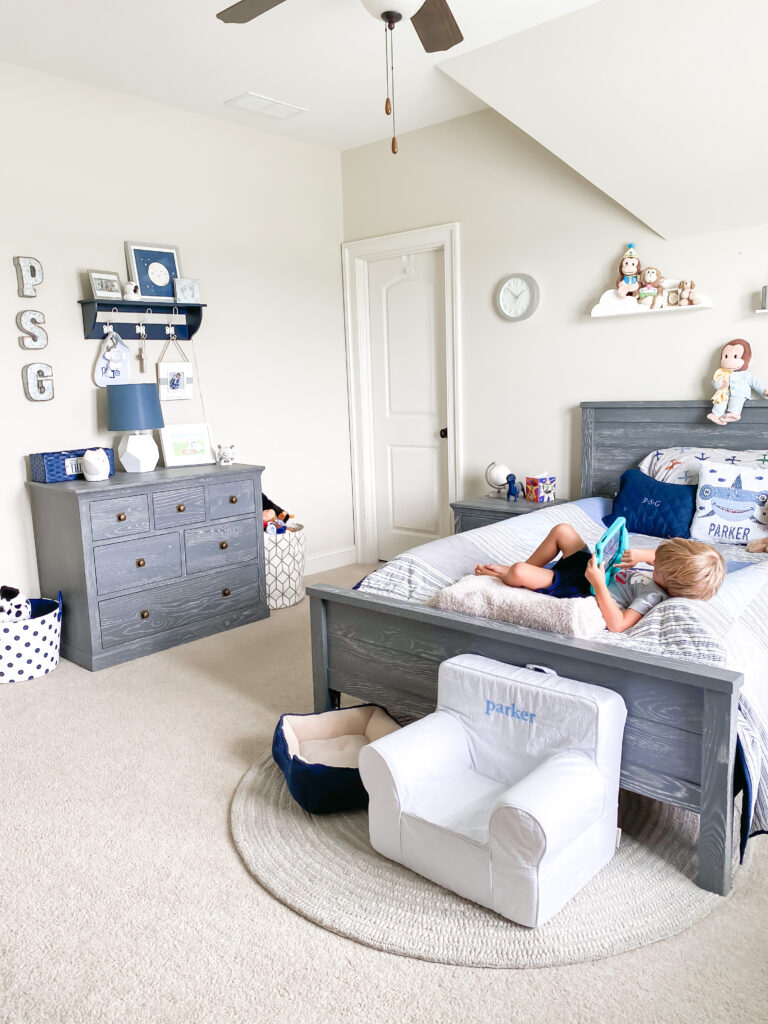 I hope you enjoyed a peek at Parker's room! Trust me, it's not usually this clean! Let me know if you have any questions about products or tips for transitioning, I'd love to help!

All bedroom items linked below!