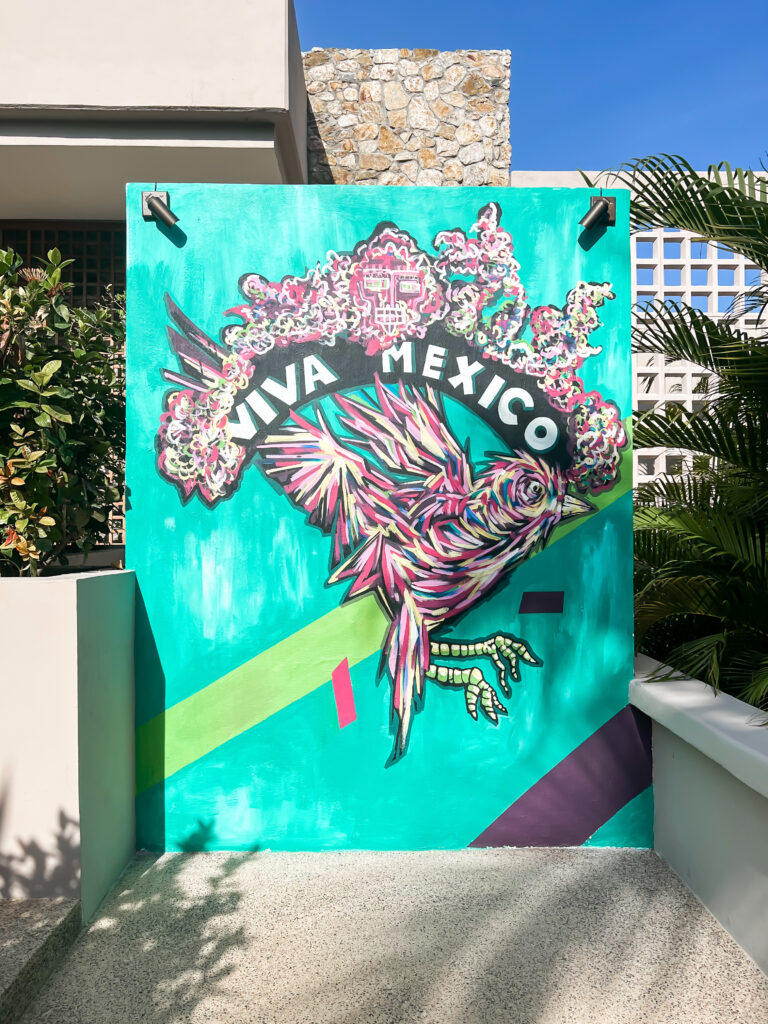 Kevin and I just recently got back from a trip to Punta Mita, Mexico and it was absolutely heavenly (except for the Mexican stomach bug I took home with me, but it's cool). We did a 5-night stay and I was definitely wishing we would have gone with the full week. It was great to start the new year traveling to a place that neither of us had been to before! The purpose of our trip was for a conference that Kevin was attending for work… lucky me for getting to tag along.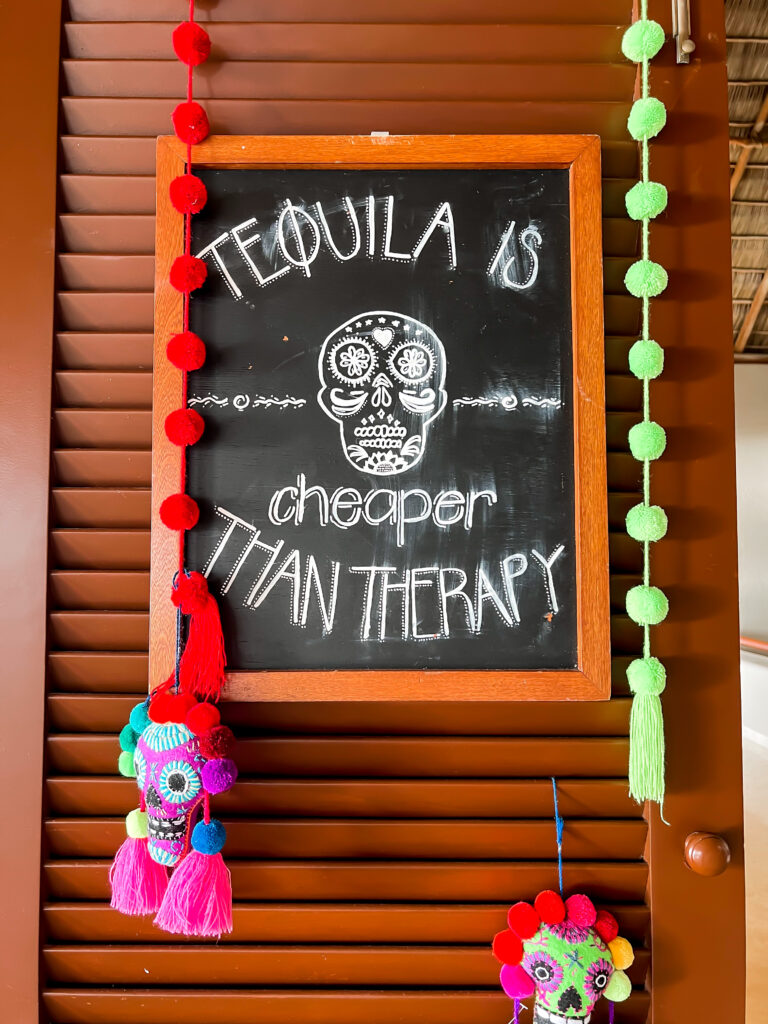 Travel
We flew into Puerto Vallarta, which was a 3.5 hour flight from Atlanta. At this time, a COVID test is not required to enter Mexico but you do need one to return back to the US. It felt like a long travel day, but it was nice to have the extra hour with the time change. Our resort was a 45 minute ride from the airport.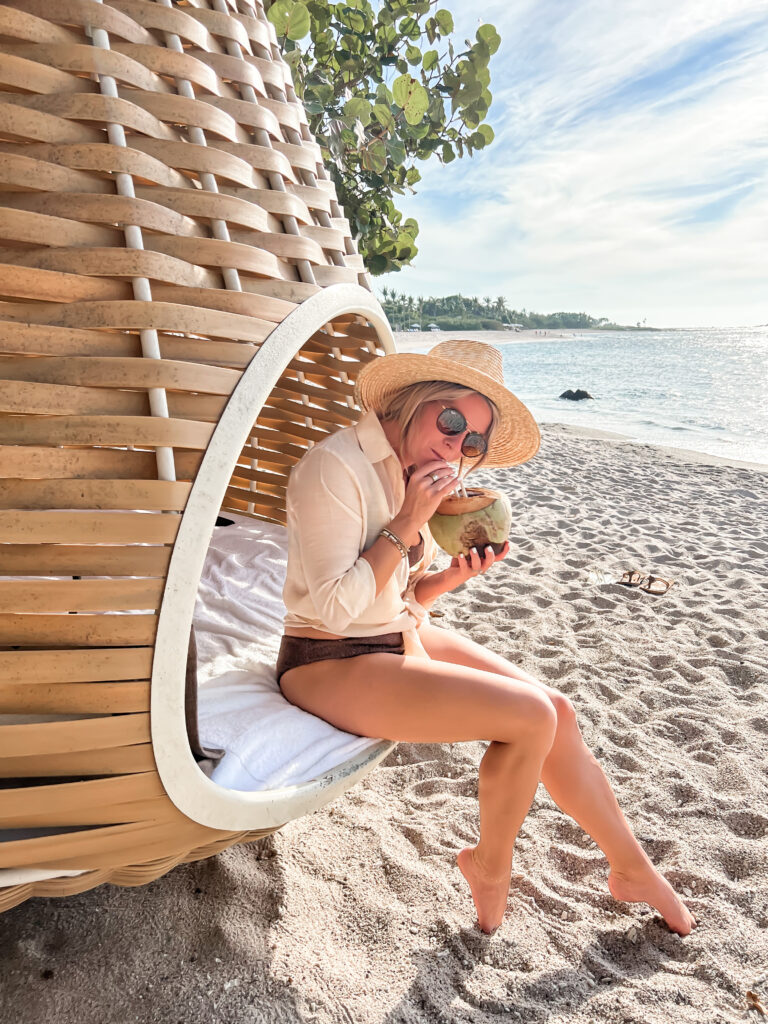 Where We Stayed
Four Seasons Punta Mita – it was incredible. Our room was an Ocean Casita, you could see the ocean from our patio, but wasn't quite oceanfront – but it was still beautiful. Not all-inclusive and all menus are in pesos so be sure to look at what you're ordering! The property was gorgeous, the rooms were immaculate, and the service was even better. I couldn't stop telling Kevin how nice every single person was! The hotel is located inside of a large gated community along with golf courses and other resorts and all in all, it felt very safe.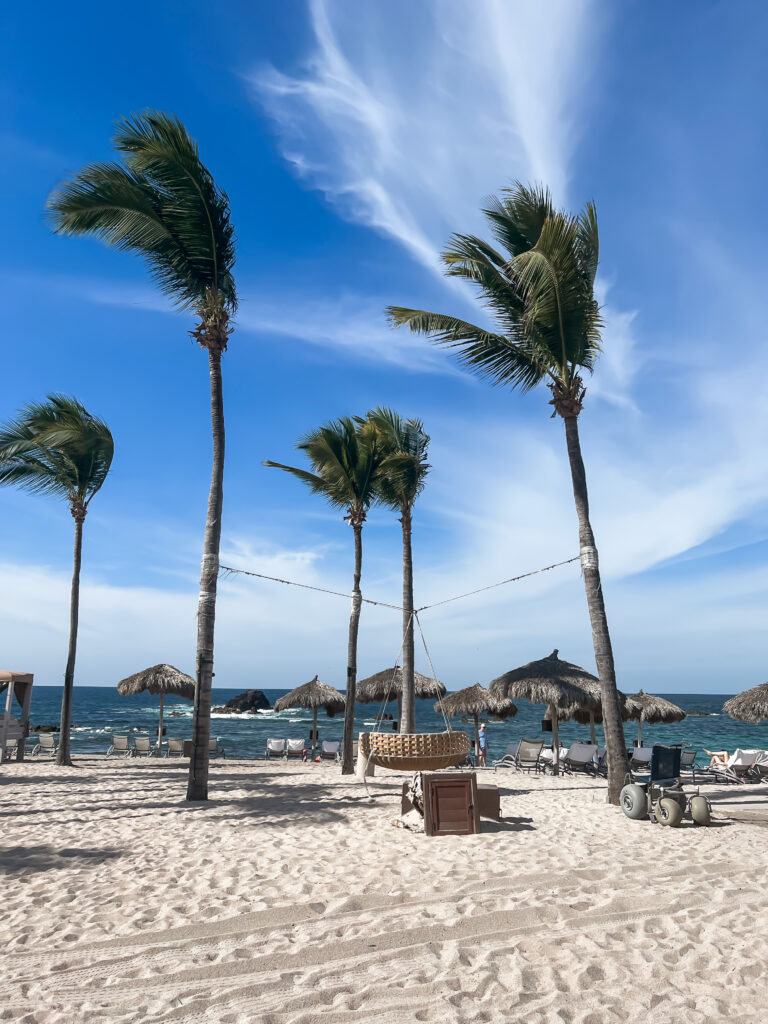 We stayed at the resort the entire time until our very last night when we ventured into the town to have dinner at Lobster Paradise (which did not disappoint). I wish I would have known how cute and fun the town was before our last night, but hey, there's always next time! Restaurants in town were much less expensive than the ones located in the resort, so that is something to note. The hotel also arranged transportation to and from where we were going so that we didn't have to worry about finding our own ride (which always makes me feel better).
food and drink
First of all, it is definitely worth noting that our room had a tequila bar/cabinet in it (aside from the regular mini bar) and the hotel's welcome gift to us was ready-to-make margaritas with chips, salsa, and guacamole set up and ready for us when we first got to our room. Seriously, that's what dreams are made of.
We picked the resort's Mexican restaurant, Dos Catrinas, for dinner the first night, because, hello, Mexico. Outside of this restaurant each night was a stand where they made fresh churros and they were so so good. Upstairs from this restaurant is a tequila bar, Mez, and this was where we had the pleasure of watching the Dawgs win the National Championship, so needless to say, it will always hold a special place in my heart!
The resort's Asian restaurant, Aramara, was our favorite. We ate in the restaurant one evening, and then ordered room service from there two nights later when we didn't feel like getting ready for dinner after having a busy day (and maybe tired from the football game the night before).
Really, we didn't eat anything that wasn't delicious – from room service to lunch on the beach. We enjoyed trying some new things!
As far as drinks… we quickly realized that the adults only pool wasn't very busy each morning so we started a few days there talking to the bartenders and trying drinks they recommended! After the bar at the adult pool, we would find our way to the beach or main pool and then I'd stick with my #1 drink of the trip, a ranch water. Seriously, you can't go wrong with a ranch water in Mexico. We also got rum drinks in fresh coconuts one day and they were amazing!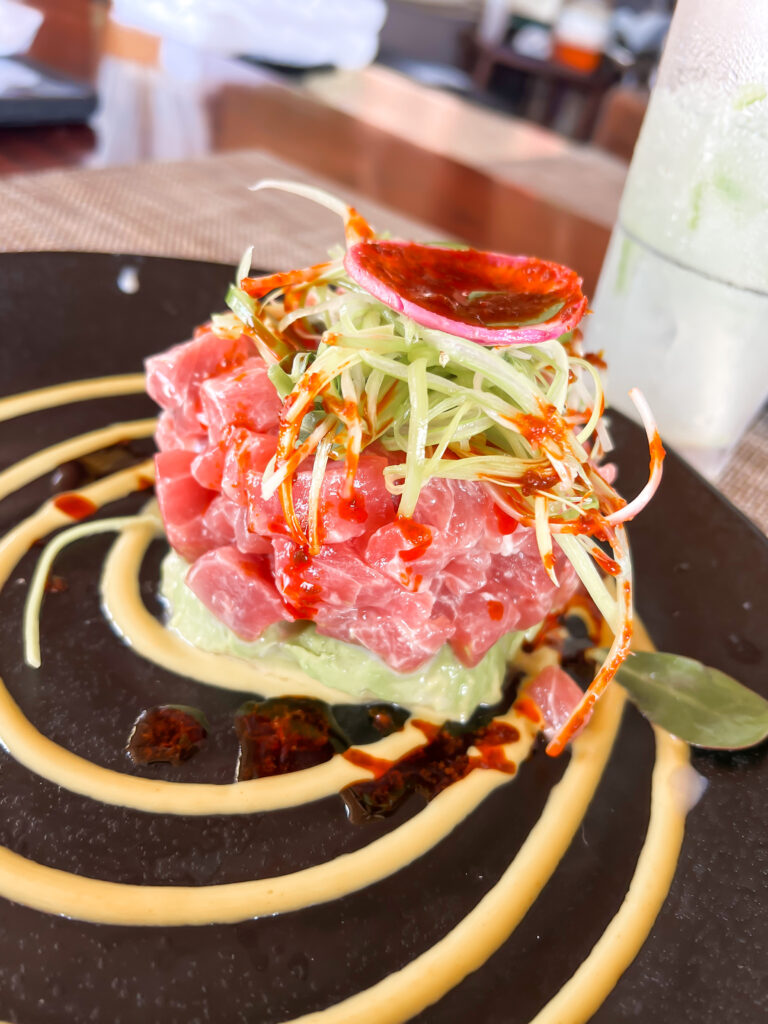 trip favorites
While the whole trip was great, I'd have to say that our first full day was my favorite. We reserved a hanging "pod" that was on the beach below the main pool. It was the most relaxing, secluded spot where we could lay on chairs or take a nap. One of the things I thought was the best about being in this part of Mexico was that we could see whales out in the ocean while we were sitting on the beach! We spent the whole day in this little spot, had food and drinks delivered, and even got tequila foot massages (thanks, Kevin). OH! And the baby sea turtles! Through the resort, you can arrange to release sea turtles into ocean at sunset… we couldn't pass up this unique opportunity and I'm so glad we were able to experience it!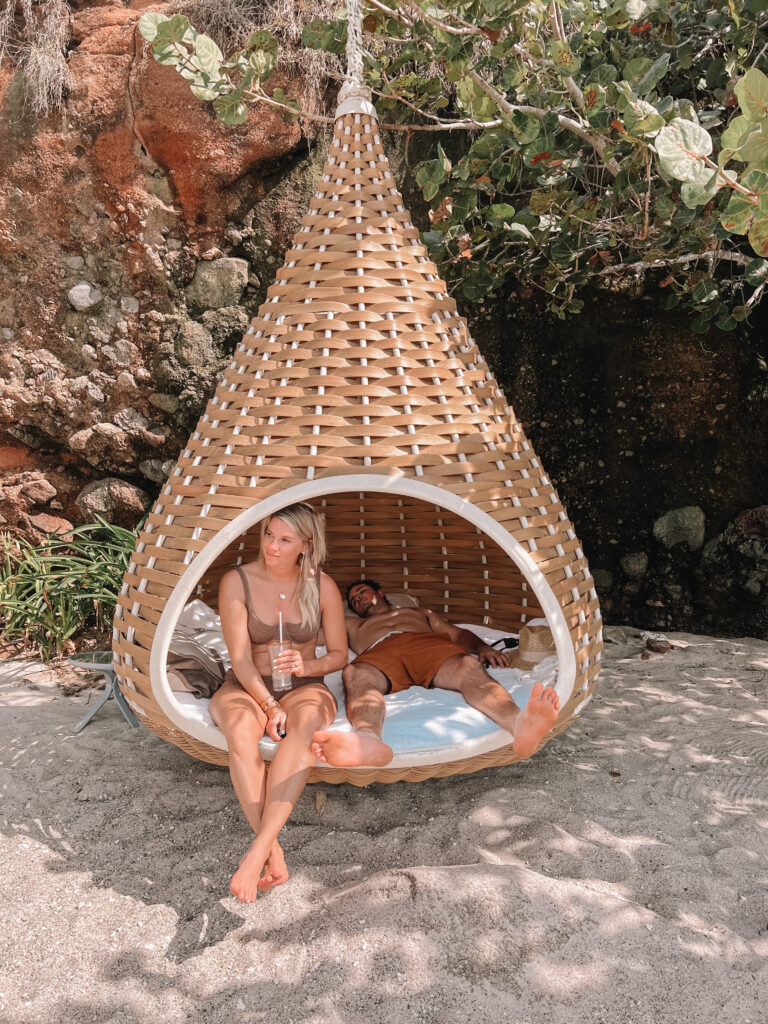 Leave me any travel or resort questions, I'd love to help out if you're planning a similar trip! We had the best time and we will definitely be going back to Punta Mita in the future.