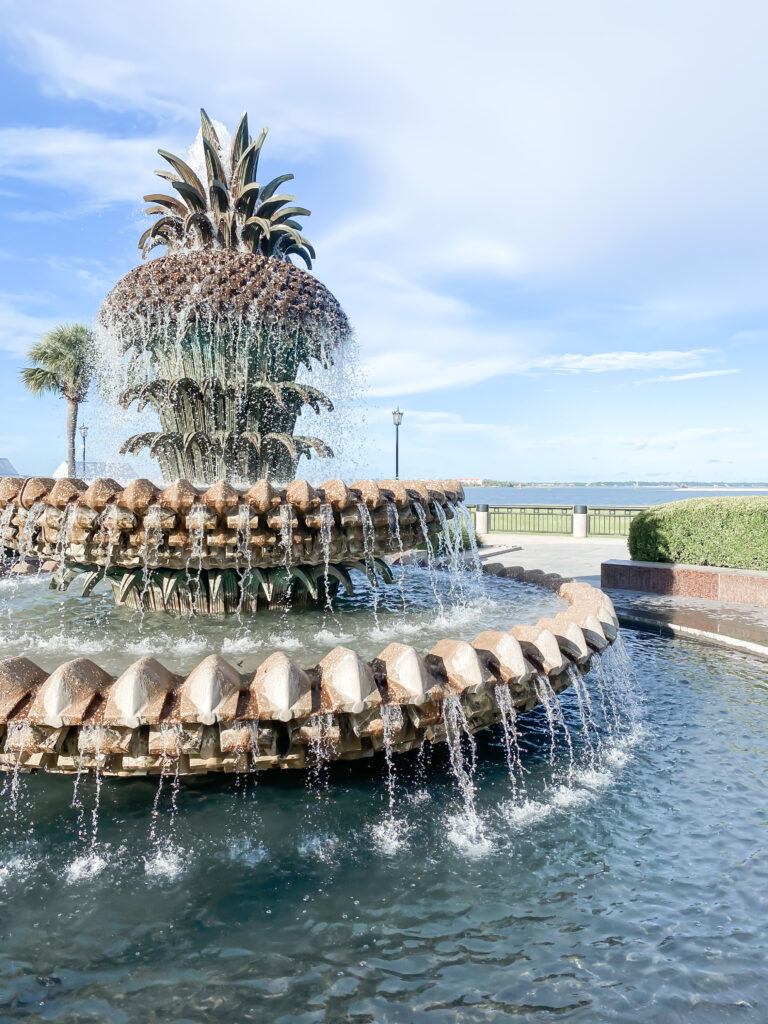 Heading to Charleston was a last minute decision after our planned trip to the Bahamas didn't end up working out. My best friend, Jana, and I decided we would find a place we could drive to and that neither of us had been to. Don't ask me how we lived in Savannah for several years without ever making it up to such a beautiful city! I got to check another pink hotel off of my list of must-sees, which I was extremely excited about.
Here's the list of where we stayed, what we ate, and what we did!
WHERE WE STAYED
Seen above, we stayed at The Mills House. It was gorgeous! We booked poolside rooms and I'm so glad that we did. Our rooms had our own porch with a gate just steps away from the pool. We spent both our mornings and evenings enjoying the patio. These are the only rooms that have access to an outside area. The rooms inside were pretty generic, nothing super special, but we obviously didn't spend much time in the room so it wasn't a big deal. The location of the hotel was PERFECT. Once we figured out the city, we realized we could walk to most places downtown and it's just a block away from shopping on King Street. If we ever go back to Charleston, I would definitely love to stay at Hotel Bennett (more on that later).
WHAT WE DID
Took a day trip to Folly Beach.
Started our day there with lunch at Loggerhead's, which was recommended to me. Great food and an awesome rooftop/outside atmosphere!
We were going to park a bit further out from the pier, but parking wasn't great – especially now because they changed their parking rules due to Covid.
Ended up posting up right next to the pier so we could grab some shade since we didn't have an umbrella. So glad we did this!
It was CROWDED. We kept moving ourselves away from people as they got closer. We did have so much fun people-watching, though!
Wish we could have gone to Isle of Palms or Sullivan's Island instead. Next time!
We took a few rickshaw rides around the city to see all that we could. This was actually really fun – the drivers know a lot about the city and it was like having a personal tour guide.
We checked out Rainbow Row and the Pineapple Fountain. Definite Charleston must-sees!
We walked the Historic Charleston City Market twice. This was a fun spot to find some neat things to bring back to the boys.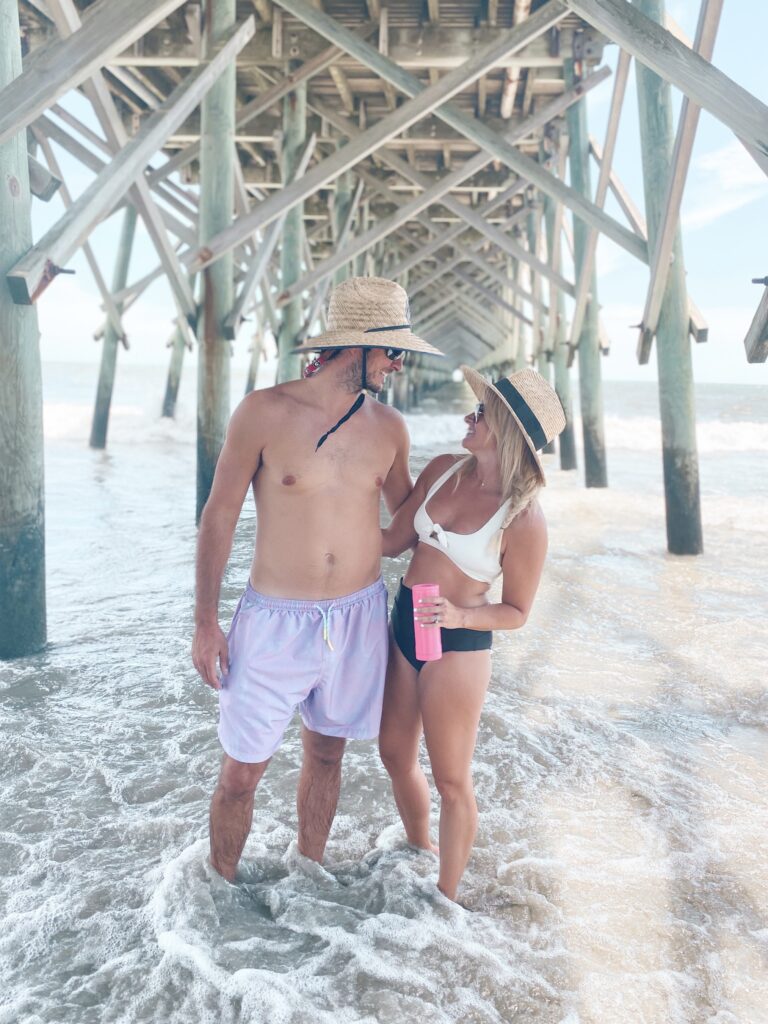 WHERE WE ATE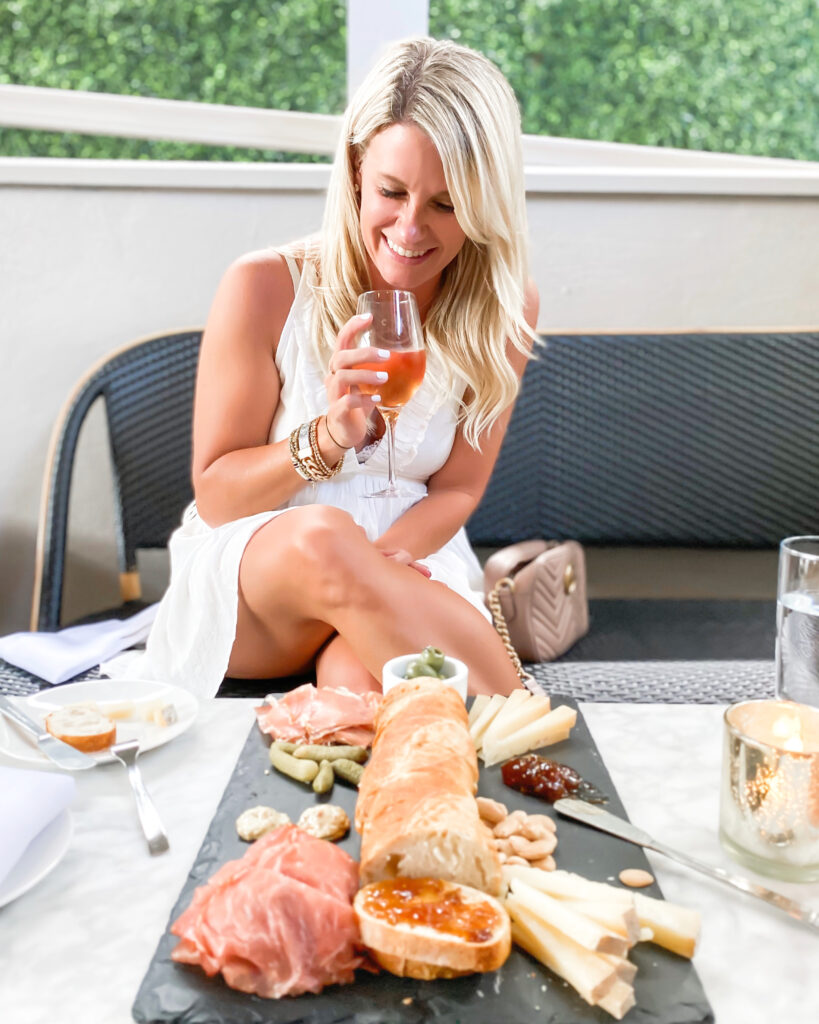 WHERE WE DRANK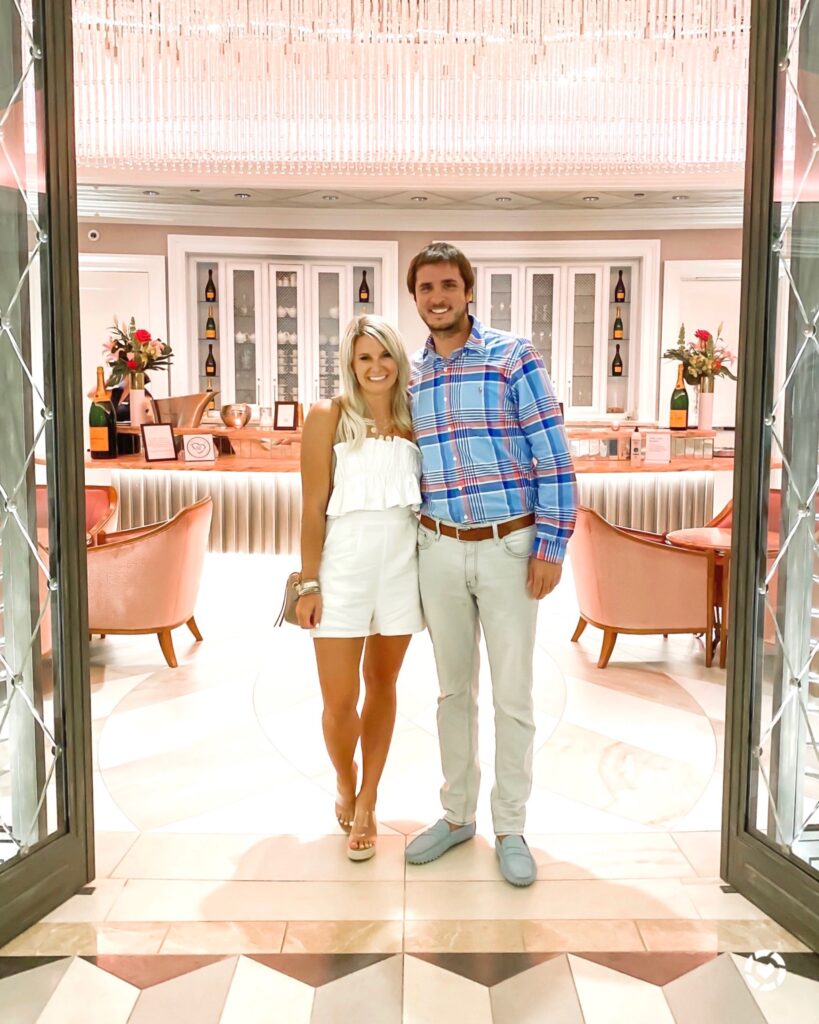 At this time, Charleston is very strict about wearing masks. I thought it would be a pain at first, but it wasn't all that bad. You have to wear the mask into each restaurant and bar until you're actively eating or drinking, and if you get up to use the restroom you have to wear it there. I was a little unsure about the rules while walking down the street, so I just always kept mine handy in case I needed to throw it on. Also as of now, no restaurants of bars in the city are allowed to sell alcohol after 11PM.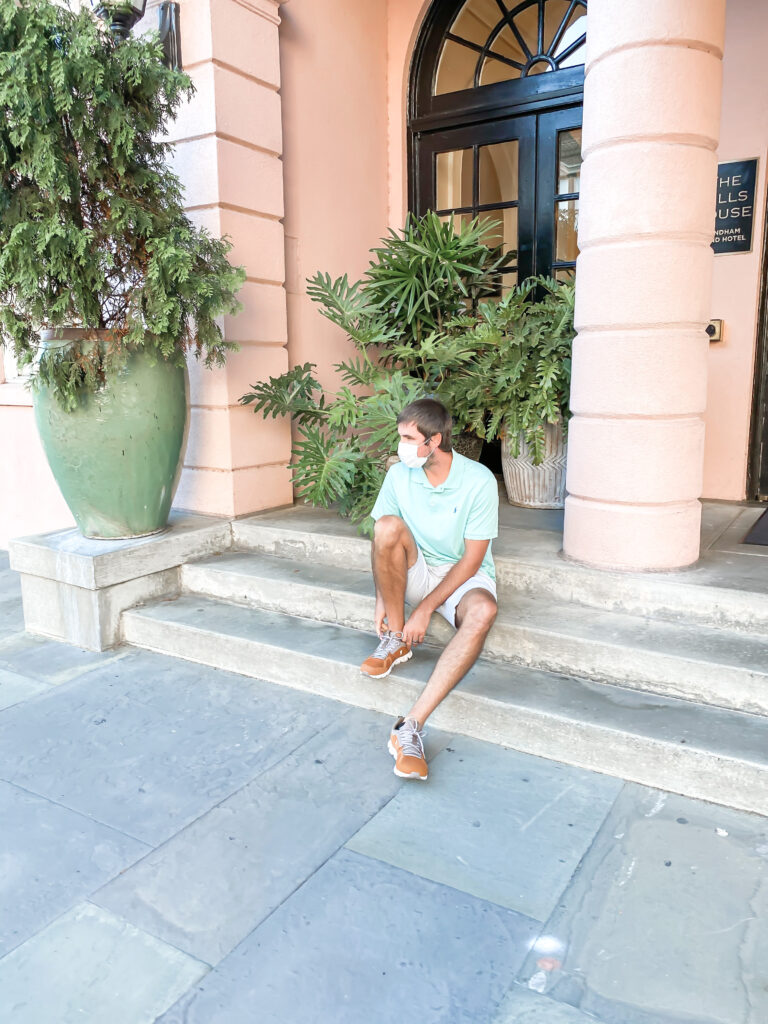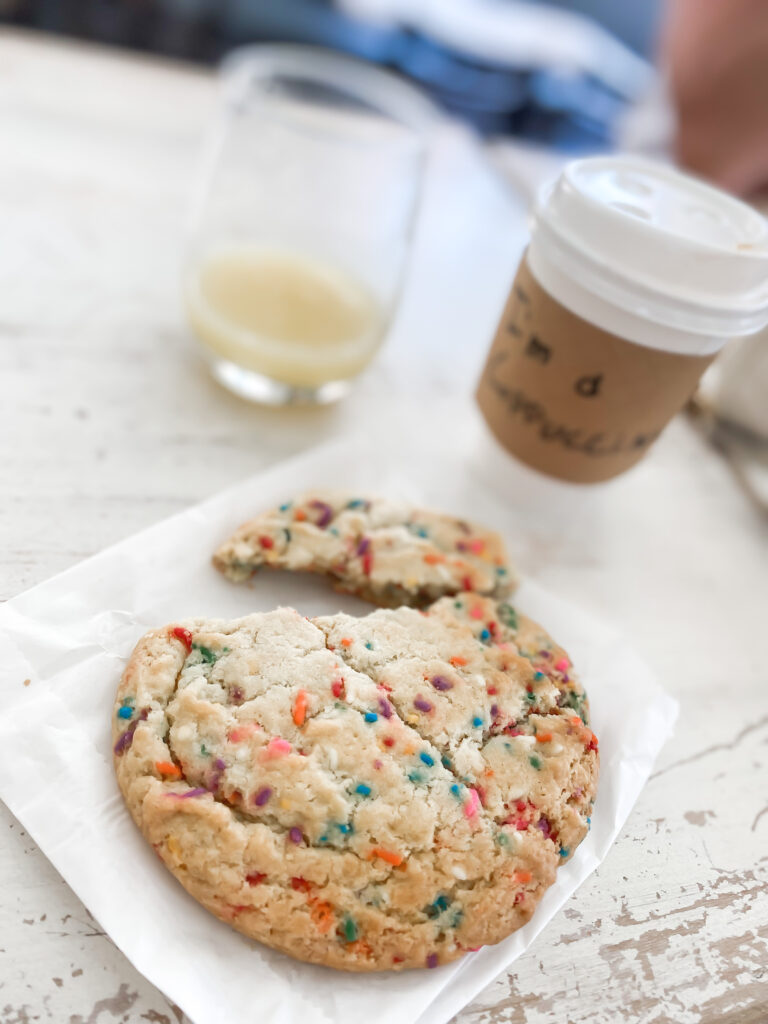 We had so much fun on this vacation and I'd go back in a heartbeat. A few places were still closed due to Covid – I would have loved to try out Miller's All Day, it was the only place on my "list" that I made before we went that I didn't get to check out. But, after being in Charleston, I realize that there was so much more that should have been on my list, so I've got those stored for next time!
Have you been to Charleston? Who is coming with me for round two? I can't wait to go again!