There's still time! I've rounded up a few Father's Day gift ideas if you're still on the hunt for the perfect gift.
It's been a crazy year so far so I'm sure there are a lot of Dads out there who deserve something a little extra special to let them know how appreciated and loved they are. If you're a Dad, there's no shame in gifting yourself something special while you're at it!
I did a quick round up of some items that I can actually speak for – gifts I've given, some that I'm giving this year, and others that my husband uses on a daily basis!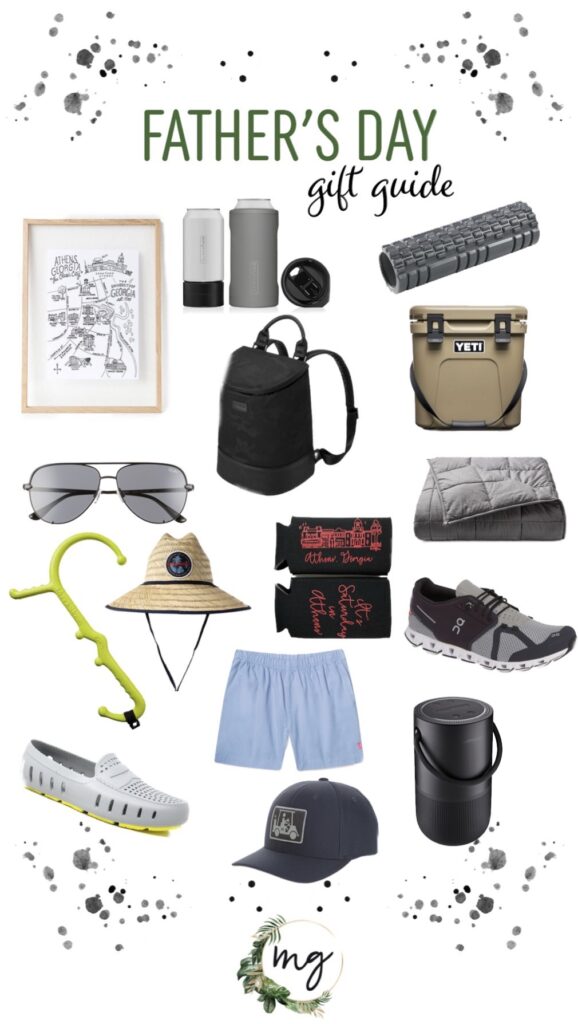 If my husband could gift any of these items, he would most likely go with the foam roller, muscle hook, or weighted blanket. Really, I don't think he would want to live without any of those!
If you've got a college football fan that you're looking to buy for, the campus maps and koozies also come in other cities/teams. The creator of these also does bigger cities (not just college towns).
Below you'll find links for just about everything pictured above, but what I couldn't find for you to click on are right here:
Floafers Shoes (boat shoes that float!) – and they are offering 25% off for Father's Day!
Corkcicle Backpack Cooler – the same one I posted for Mother's Day but in a black camo edition. These are hard to find in stock anywhere right now!
I hope you found something you were looking for! If you happen to grab any of these items, let me know. I'd love to hear about it!