7up for the 7 Year Old!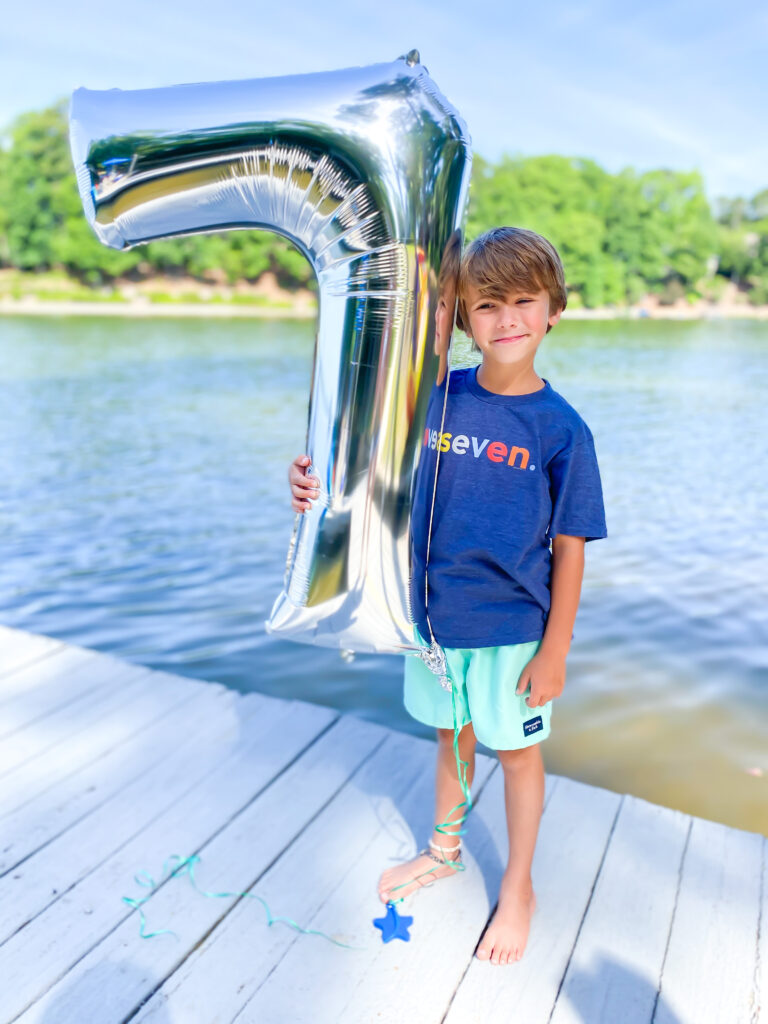 First things first, the party planner in me did not particularly enjoy having to plan a "quarantine birthday party." I didn't get to design themed invitations or find a cute evite to send out. I had a severe brain block when trying to come up with a theme… and probably because I was having a hard time envisioning how any sort of party was even going to happen. I started telling Colton a month before his birthday what the reality of a party happening would be just because I didn't want to let him down. Not that he expected a huge birthday bash, but because he knows that I love birthdays and we don't take them lightly in the family!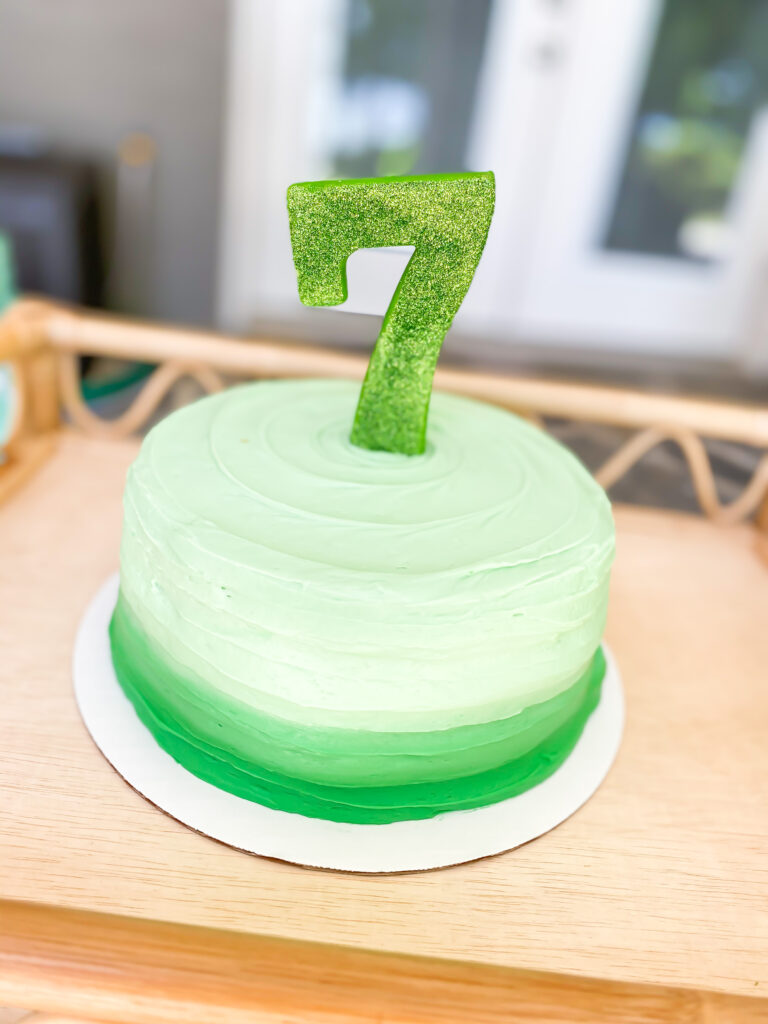 So… 7. What could I do for a 7 year old that was just right? Last year we had an outside water party with family and all of his friends in the neighborhood and I didn't want to have to do the same thing again. In other recent years we've made trips down to our beach house and celebrated there… which is a party in itself. Then it came to me. 7up! At the lake house! I pitched it to him. He loved it. Perfect.
Since quarantine has let up a little where we live, we did end up having a few of my friends, who all happen to have boys, over to our house for an afternoon to play outside. We broke out the first 6-pack of 7up cans for his friends and let the celebrating begin. Colton had a blast getting out a lot of energy with some boys other than his brother.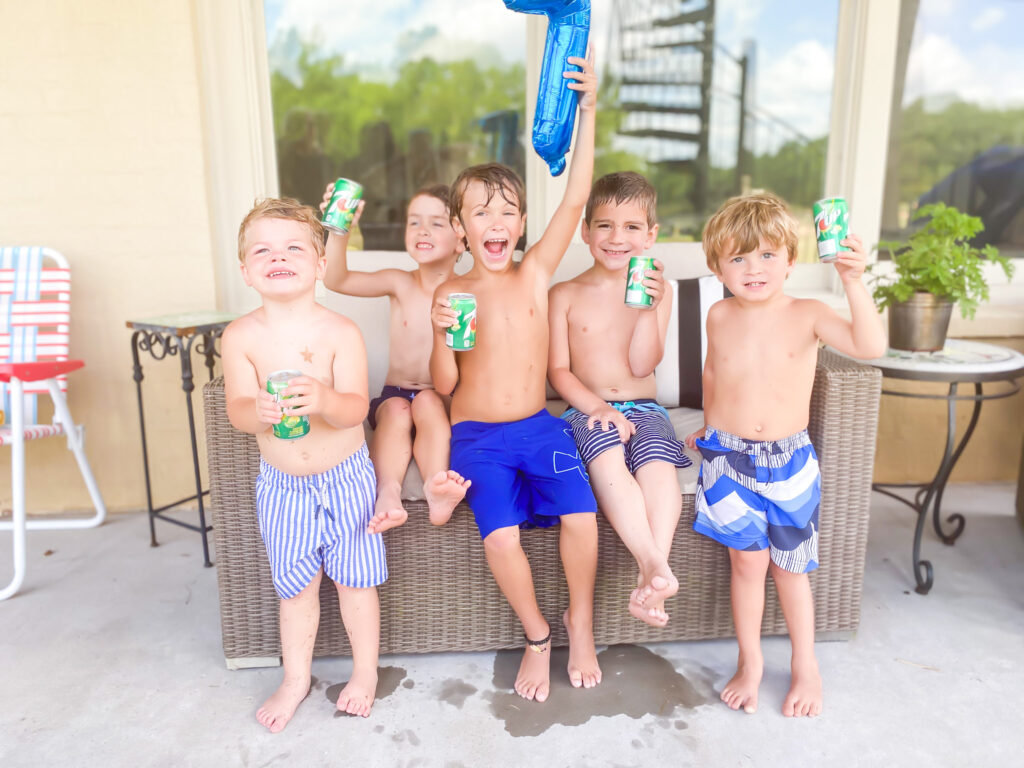 His birthday was on a Monday so we decided to have his birthday celebration at the lake the day before. It worked out great because the weather was perfect and Kevin (my husband) was lucky enough to get Colton's actual birthday off from work so we could spend Sunday night at the lake and come home on Monday.
Colton originally wanted a cookie cake, but the one by our house wasn't open yet and there isn't a Great American Cookie up at the lake, so I reached out to our neighbor for a cake recommendation and was able to get the perfect 7up green cake. (If you ever find yourself in Greensboro, Georgia and need a custom cake, let me know!) As for other decorations, Amazon came through with the balloons, helium tank, candles, green solo cups, and "seven" birthday shirt. I ordered some inexpensive 7up memorabilia off of Ebay, and bought way more bottles and cans of 7up than we needed!
It ended up being a really great celebration with our families and I think Colton had a wonderful day. We still can't believe he's already seven years old. He's such an amazing kid with a big heart and nothing brings more joy than seeing him happy.
And if you were wondering what a boy turning seven has on his birthday list, here's what Colton's consisted of:
X Box
LED Lights
Funko Pops
RC Car
Magic 8 Ball
Laptop
There's never a dull moment with the guy!