Off the Florida Keys, there's a place called Kokomo…
(did you know there isn't really a place called Kokomo off the Florida Keys? It's OK, it didn't stop me from listening to his song on repeat while we were on vacation!)
HOW WE GOT THERE
My Dad decided the Florida Keys would be the best spot for a family vacation this year, and we weren't going to object. We went down in February (15th-22nd, to be exact) and the weather was perfect.
There are two choices when flying down to the Keys, you can either fly into Key West directly, or fly into Miami and take the scenic route down to the keys. We didn't stay in Key West, but we decided to fly there because it's a shorter ride from the airport.
There were 14 of us flying in and my Dad rented a 14-passenger van. We contemplated for a few months if we would all fit with our luggage and figured we probably wouldn't, so I decided to book an extra car (mini van) literally two days before we left. I went through Expedia and lucked out getting a really amazing deal on a Chrysler Pacifica through Budget. I love renting minivans on vacation because I can't bring myself to make that transition at home! This ended up being the best thing we could have done because when we got into Key West, a different rental company didn't have the van my Dad reserved and he ended up with a 12-passenger van instead.
We always check our boys' car seats when we travel because nothing is guaranteed by the rental car company and we just prefer using our own, anyway. (One perk of checking car seats – we shoved puddle jumpers in the bag so we didn't have to find room in a suitcase.)
WHERE WE STAYED
We stayed in Marathon, FL and it was about an hour and fifteen minutes from the airport. The views made the drive so enjoyable, though. This was a big family vacation, so we had several families with us and the house we rented was just perfect. It slept 20 people, with one main house and two smaller guest houses. It had three pools, and was on the bay side of the island with a large dock we could go fishing off of (listing to the house we stayed at here). The guys all caught crabs and lobster the first day we were there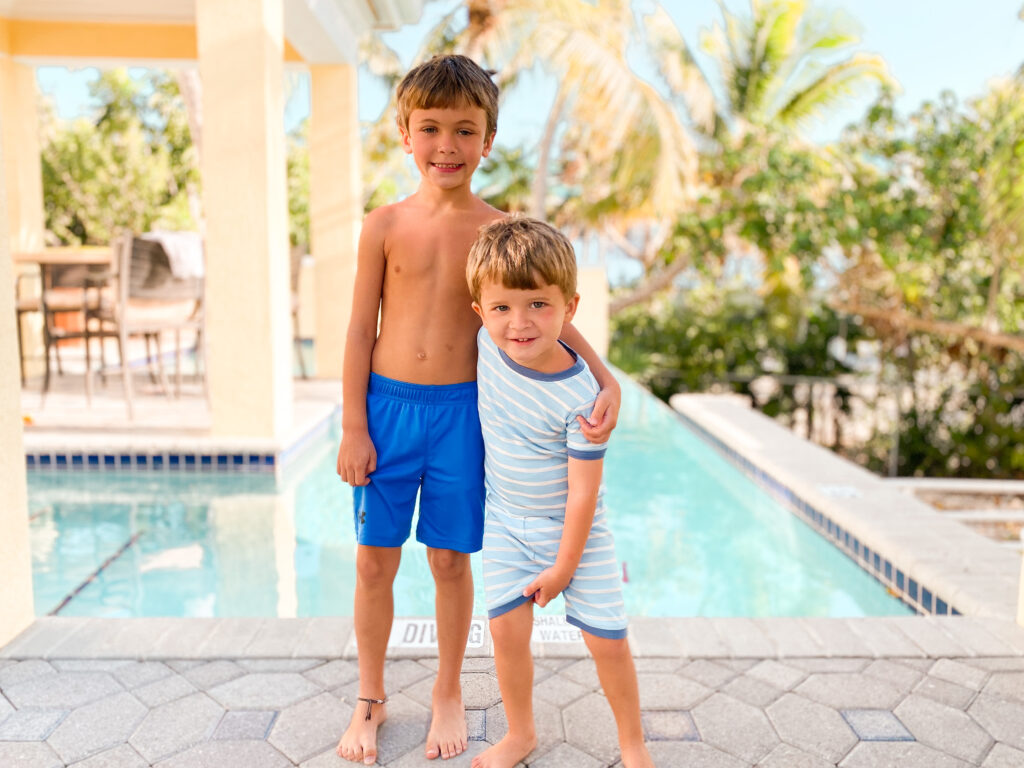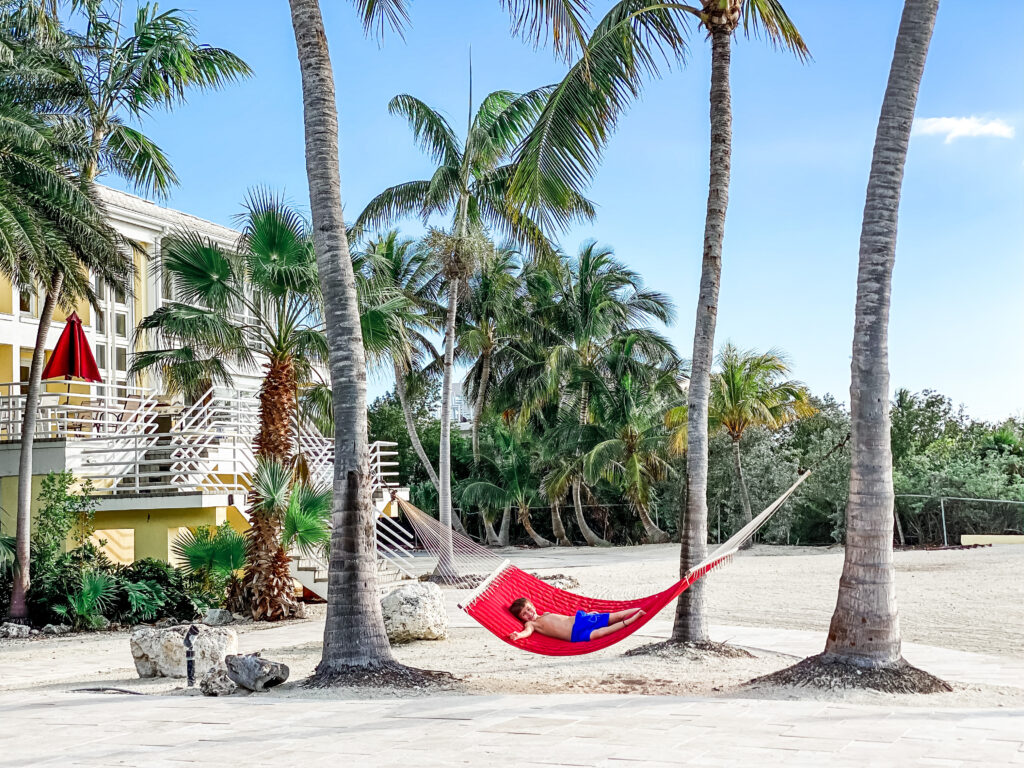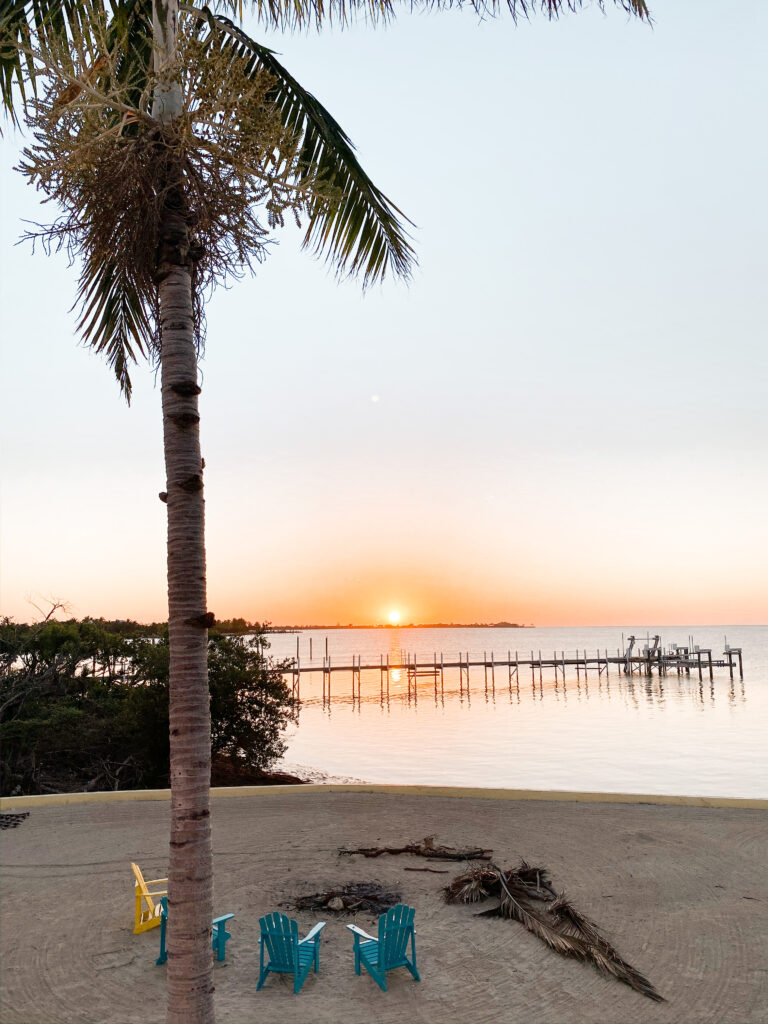 WHERE WE ATE
Angler & Ale – This was the first restaurant we ventured out to have dinner at. It is technically in Duck Key, but was about 8 minutes from our house in Marathon. I loved this place – so cute and trendy and on the water. They had yard games, indoor and outdoor seating, and you can feed the fish and pelicans in the water. We were able to spot a few nurse sharks here. The food and drinks were also delicious (and pretty)!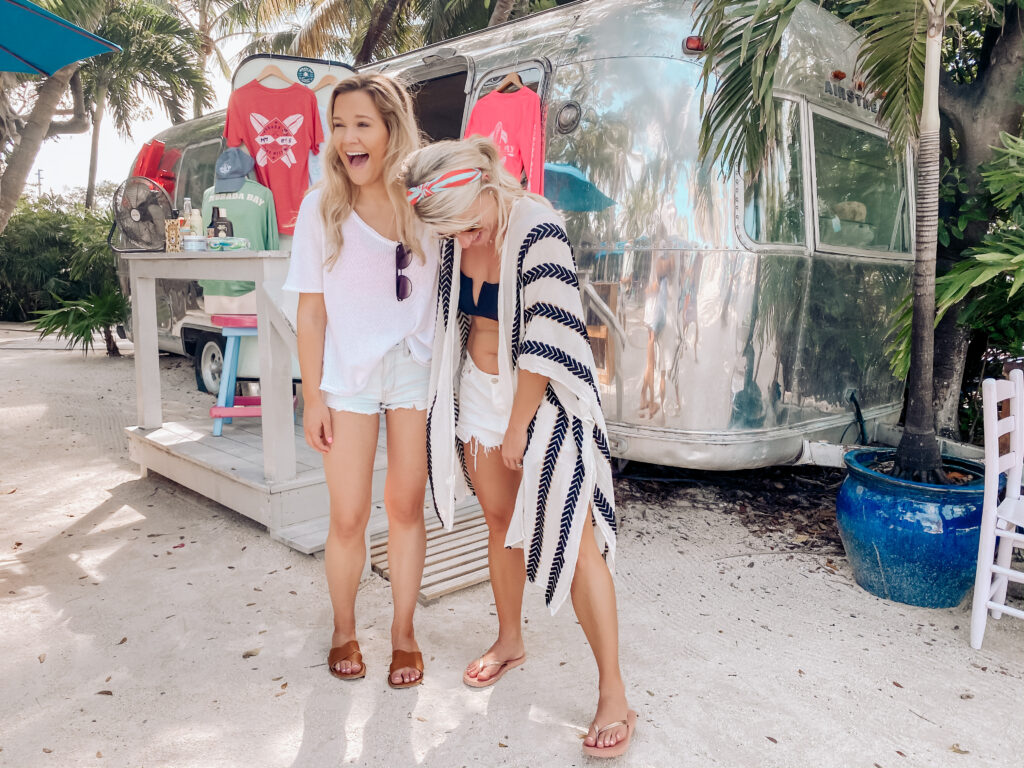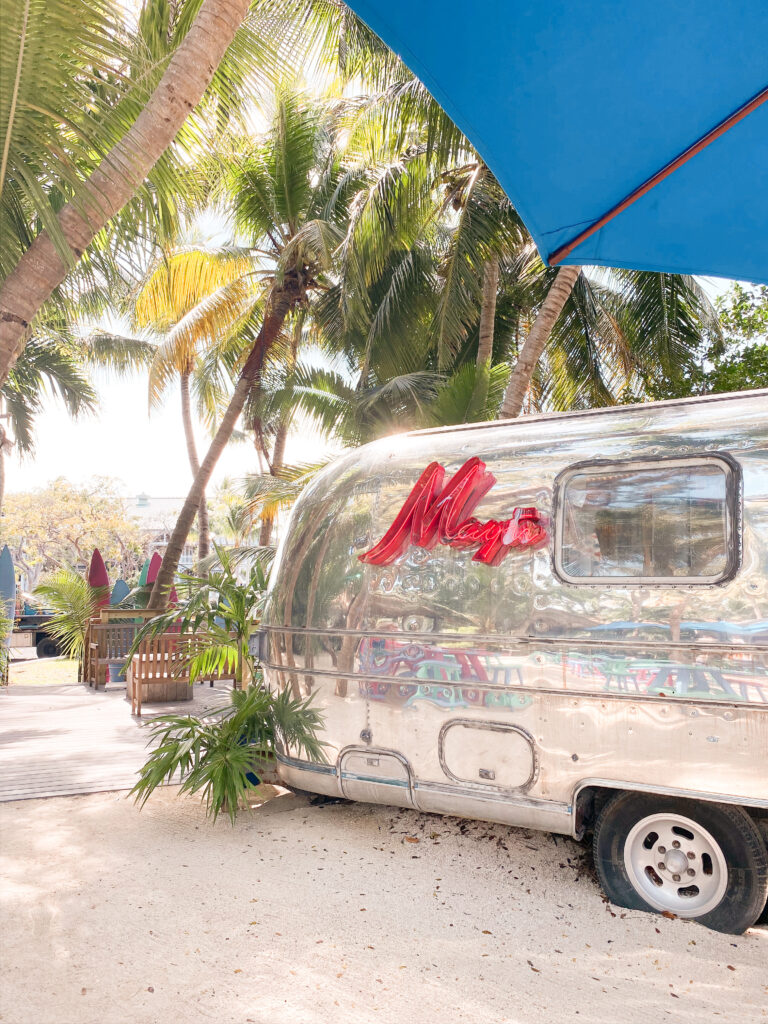 I had scoped out a few places I wanted to check out while we were down there for the week, so after we spent the first full day outside at the house, a few of us decided to head out for lunch the next day. First on my list to see was Islamorada. We went to Morada Bay Beach Cafe for lunch and it was all I hoped it would be! So beautiful, on the water, outdoor and indoor seating, the prettiest picnic tables and an airstream trailer turned into the cutest boutique. Right next to this restaurant is also the house used for filming in the show 'Bloodline'.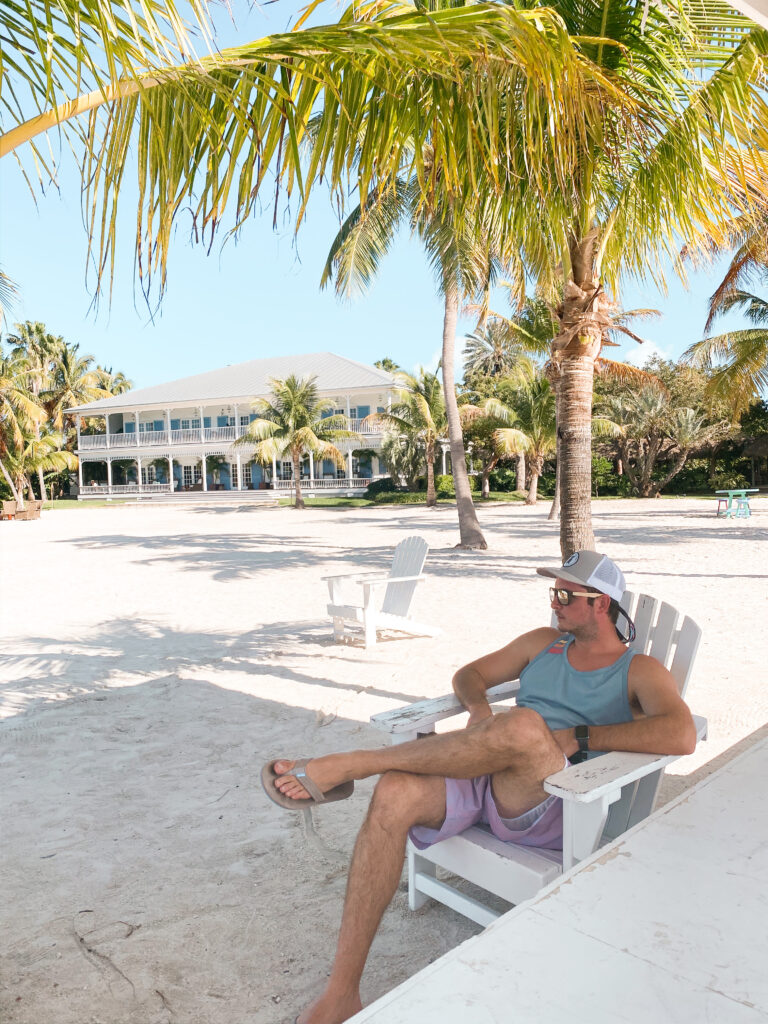 Right next door to the beach cafe is the Islamorada Fish Company with the prettiest views and an outdoor tiki-type restaurant and bar.There is also a marina and a Bass Pro Shops – World Wide Sportsman shop with the prettiest porch. These were really nice to walk around… and observe the many roosters that you'll see all throughout the Keys!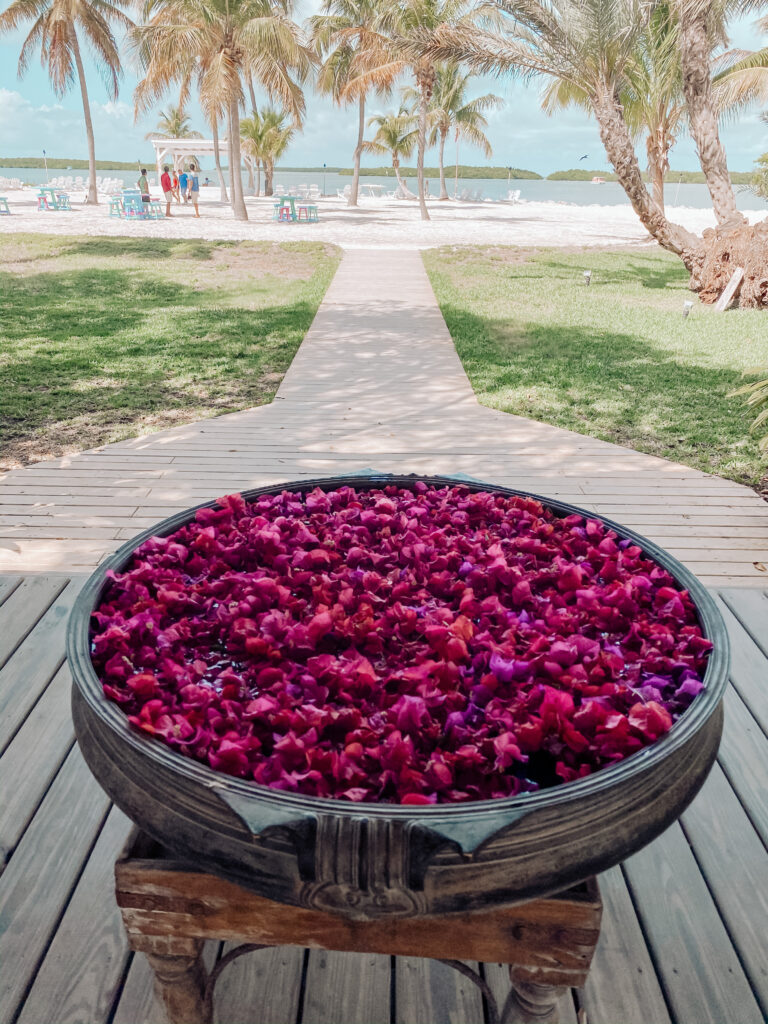 Key Fisheries – we stopped here on our way back so we could pick up some seafood to cook at the house. We also picked up a snack from the restaurant since we were there and I can't pass up a lobster roll! We wanted to come back here for dinner one night with the whole family, but we ran out of time! It was a really great atmosphere, on the water, and had an upstairs bar that was 21+.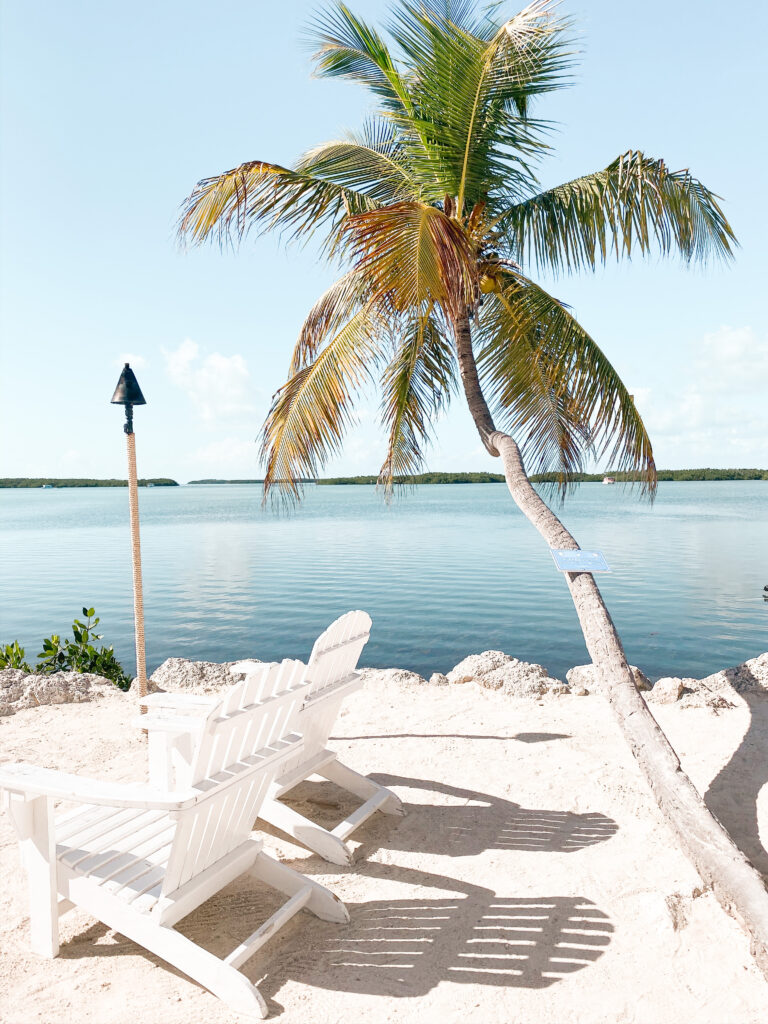 Island Fish Company – restaurant on the water with a fun atmosphere! You can walk out on the docks while you're waiting – we were able to see a manatee hanging out by the boats!
WHAT WE DID
Isla Bella Beach Resort – This resort is in Marathon, as soon as you cross over the 7 mile bridge coming from Key West. If we were to go back as a family or just Kevin and I, this is where we would stay. We drove here one day just to check it out and grab drinks and lunch. It is absolutely GORGEOUS! We parked at the Marketplace (there is also a cafe inside) and shopped around first. Once you go out the back door you're in the resort, so we strolled through and found the Beach Bar. Since we weren't staying on the property, we didn't try to go inside to restaurants. The drinks were delicious, the food was fabulous and the servers were such a joy. And what would you know, we ended up at the bar next to a couple who went to UGA, and the ladies next to them were from Georgia and had children that are currently in Athens. There's something extra special about saying "go dawgs" on vacation!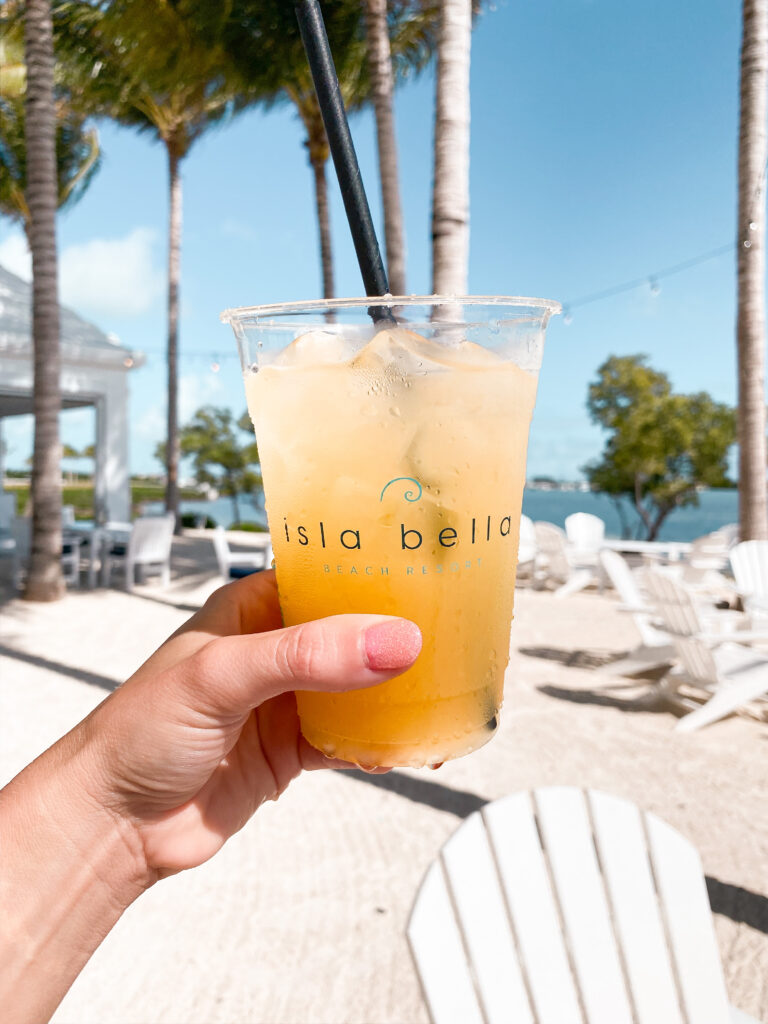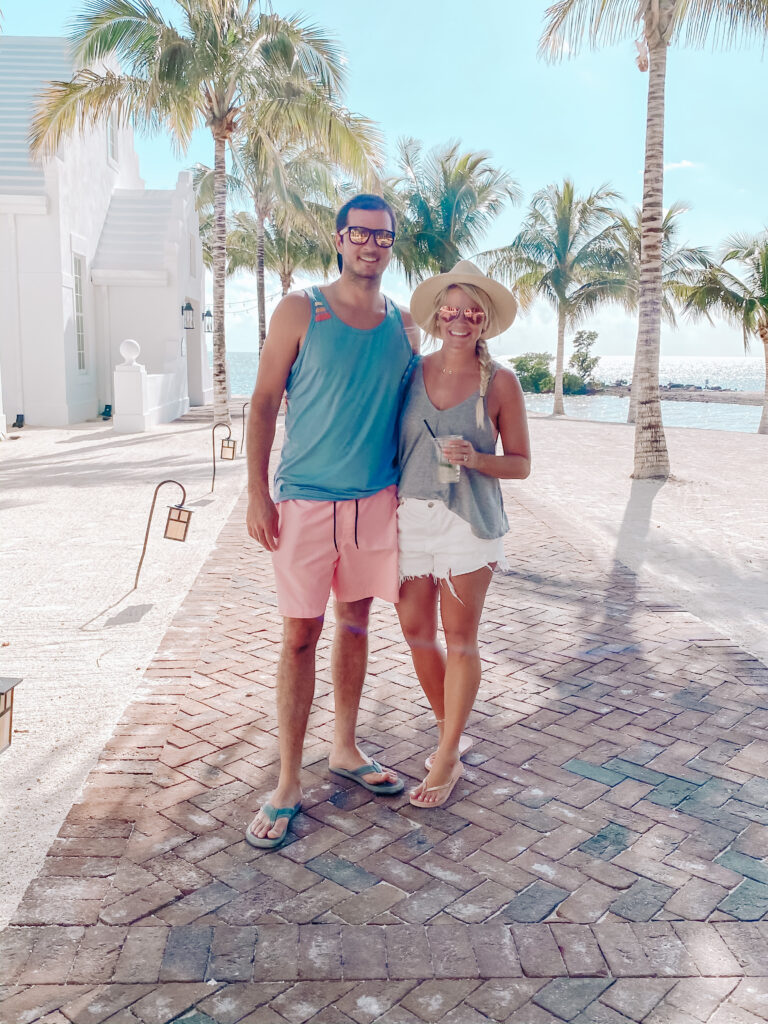 This resort also has a small beach area where you can get in the ocean. Very few places in the Keys have beach/ocean access. Located next door to this resort is Sunset Grille & Raw Bar, which was also on my list of places to go but we never made it. Next time!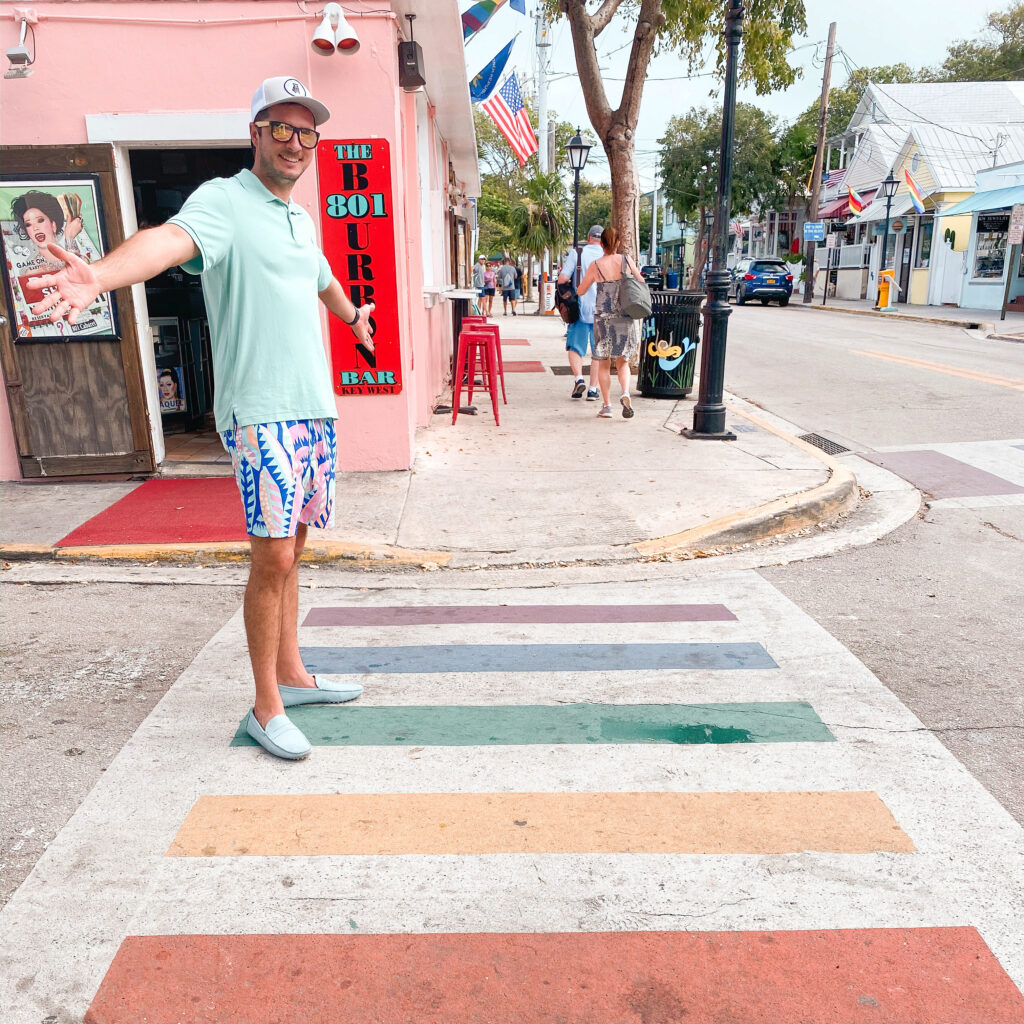 On our last day, the wind got crazy! It was our only day there that the weather wasn't just perfect. It was too windy to be outside by the water at our house, so we all loaded up in our vans and drove the 30 minutes Robbies of Islamorada. I'm so glad we were able to get this stop in – it was so fun for everyone. They have an outdoor market with shops and vendors set up, an open-air restaurant and bar, water activities, and this is where you can feed the tarpons on the dock. We ended up spending the majority of the day here – the wind wasn't anything there like it was back at our house.
KEY WEST
We decided to load up everyone in the vans and take a day trip to Key West one day. We got there around noon and parked in a pay lot on a side street off of Duval Street. The lot was right next to a really neat restaurant with an airstream trailer called Garbo's Grill. Basically we spent the day walking all the way to the southernmost point, stopping for drinks, snacks, and light shopping along the way. It was definitely hot, but it was nice to see a lot of what Duval Street had to offer. We got our pictures in at the southernmost point, and turned around and walked our way back! I think we could have easily spent two days exploring Key West, one day just wasn't quite enough.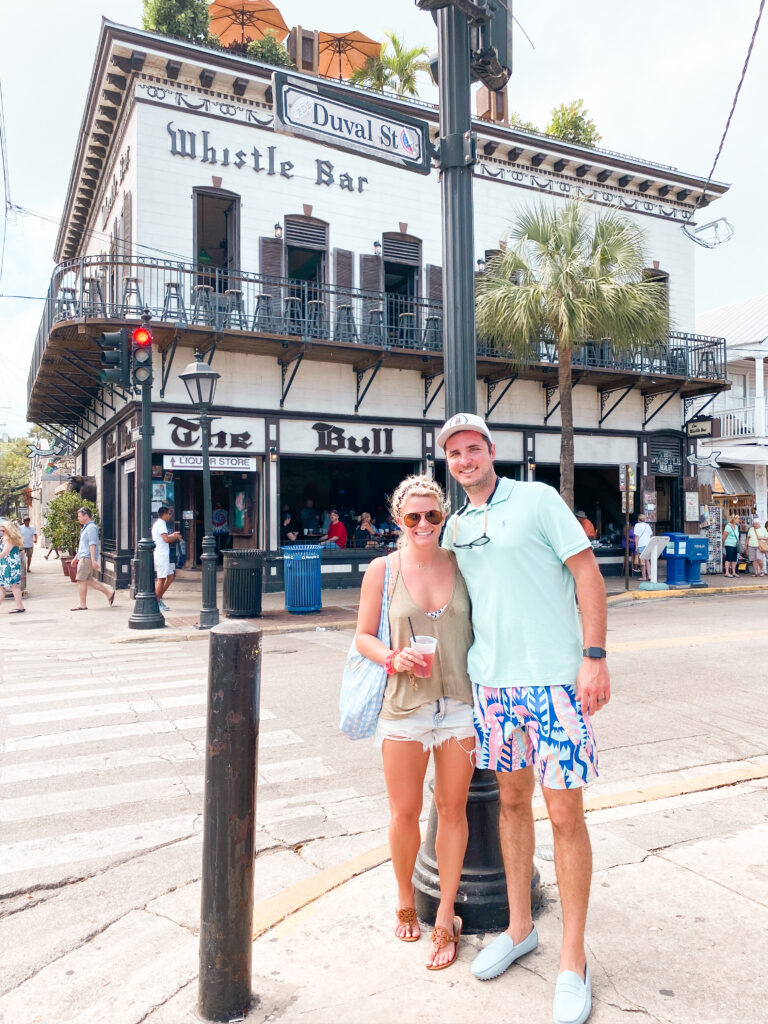 We weren't ready to leave on Saturday, but we were definitely ready to get back to our Piper girl. We left the house for the airport with plenty of time to spare. We actually ended up grabbing lunch at a restaurant (The Stoned Crab) on the water in Key West before we dropped off our rental car. The Key West airport has very limited options for food, so I wouldn't go there hungry!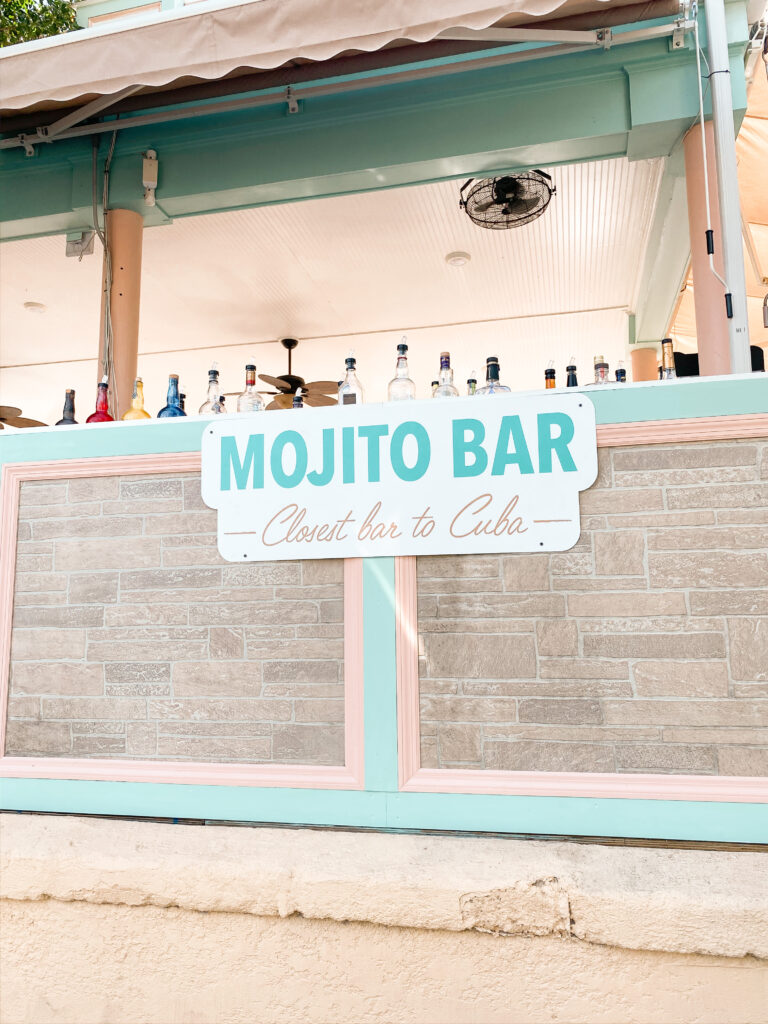 Our trip to the Keys far exceeded my expectations and I would go back in a heartbeat! I won't lie, when I originally looked on the map for where we were staying and saw where Marathon was in relation to Key West, I was a little skeptical. However, if we were to go back, I would definitely stay in Marathon (Isla Bella Resort) again. I think Key West would be more ideal if it were for an event such as a bachelorette party or if we were with a big group of friends.
Have you ever been to the Keys? What were your favorite spots?

Isla Bella Beach Resort

Key West

Robbie's of Islamorada